OVERVIEW
Following the $1.4B purchase of the industry-leading cybersecurity firm Cylance, BlackBerry needed to merge and refine their marketing strategy.
BlackBerry Cylance partnered with TRAFFIK to integrate their content, develop a unified messaging campaign and increase customer acquisition.
SERVICES
Digital Services
Dynamic Workflow
Market Research
Messaging Development
Search Optimization
Strategy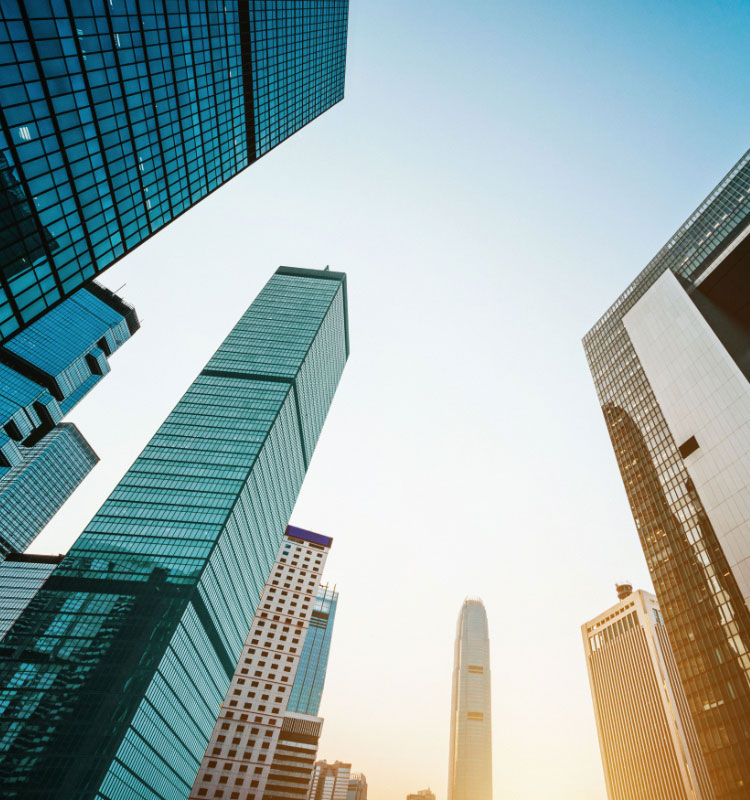 A Predictive Advantage
Informed by detailed research into key audience segments, TRAFFIK articulated a messaging strategy that resonates with clearly defined personas—one that empowers them to think differently about their approach to security hygiene.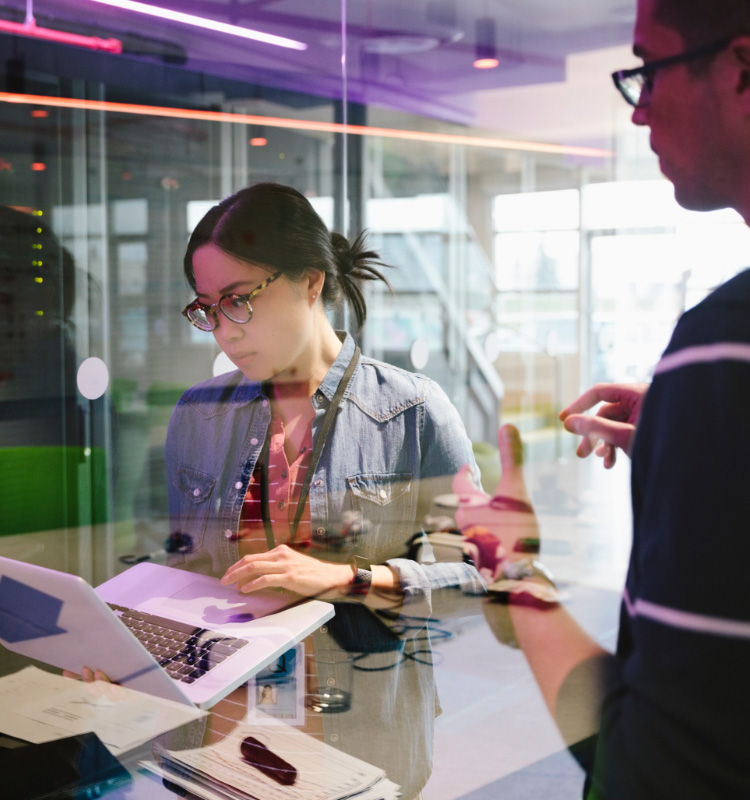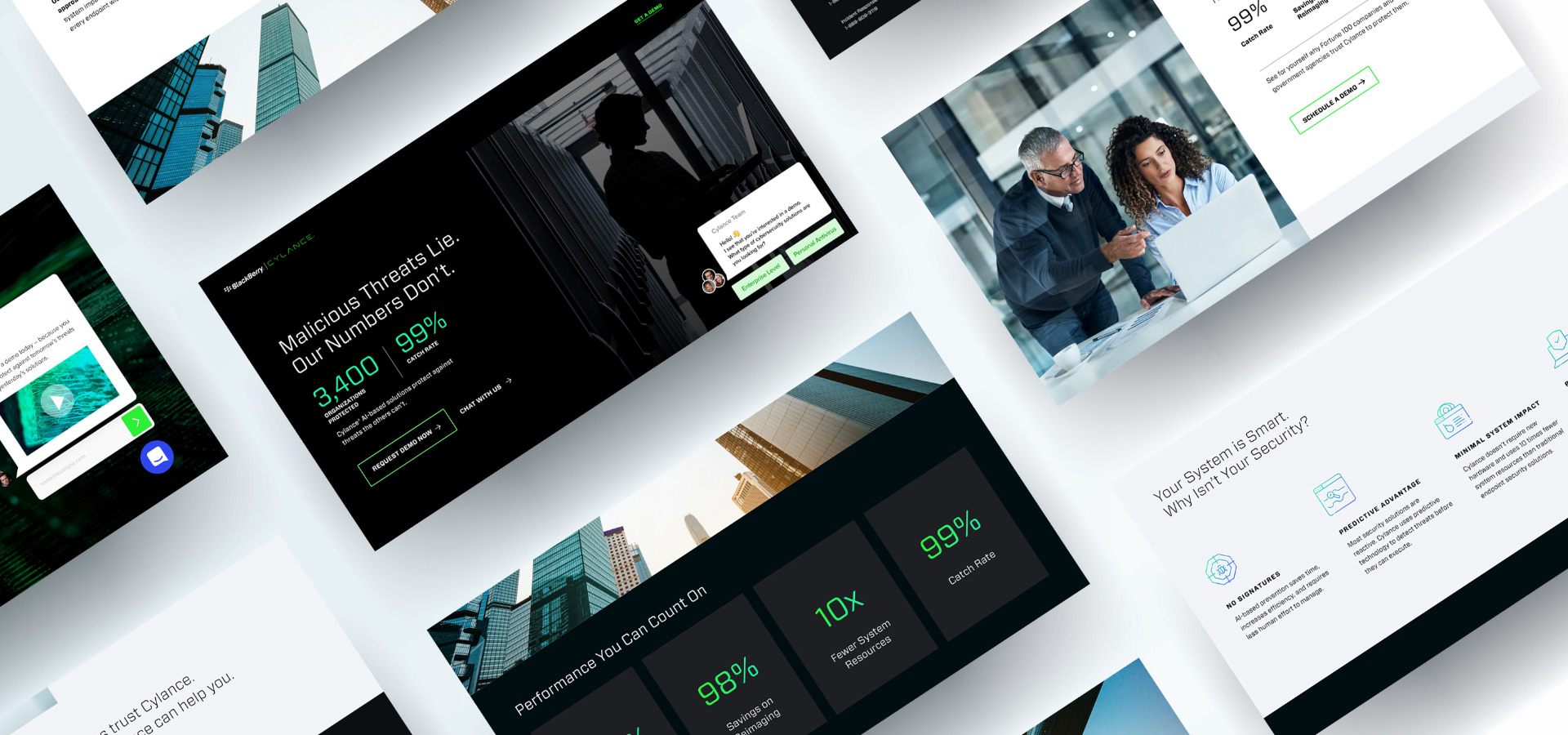 Personal Touch For AI-Based Solutions
Aligning focused search terms with responsive content, TRAFFIK is developing dynamic campaigns that speak directly to the security needs, goals, priorities and professional realities of each audience member.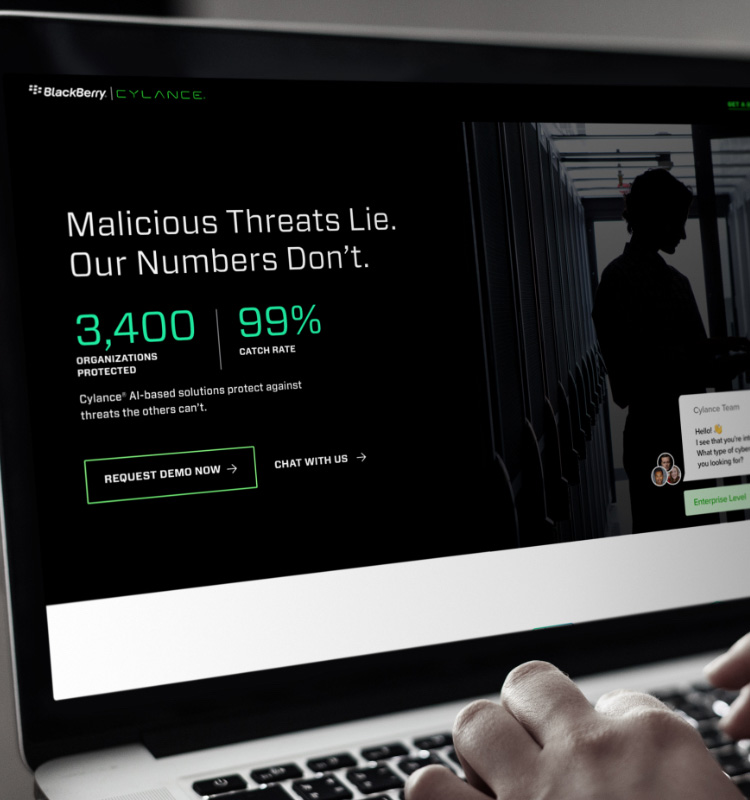 SECURING RESULTS
By connecting with key decision makers and demonstrating the incredible effectiveness and ROI of AI-based cybersecurity, TRAFFIK has positioned BlackBerry Cylance as the preeminent solution to organizational endpoint security.