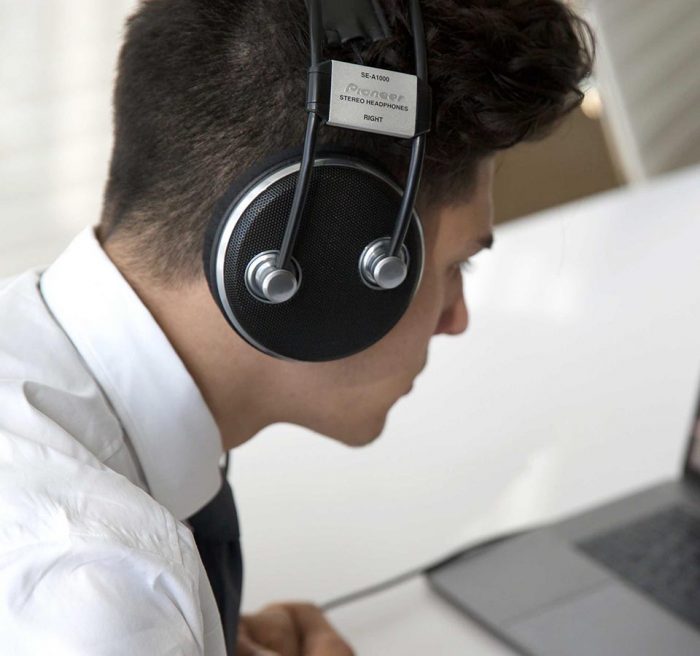 How Podcasts Can Drive Sales, Engage Customers and Build Culture
BY STAFF MEMBER
February 1, 2018
If you're selling a product or service in the U.S. in 2018, it's likely that a large segment of your audience are regular podcast listeners. According to Edison Research, 112 million Americans have listened to at least one podcast, and 67 million Americans listen to podcasts monthly. And those numbers continue to grow every year.
Haven't considered using this channel to engage your customers? You could be missing a big opportunity to connect.
Why podcasts?
Why, at a time when many consumers are surrounded by screens, are they choosing to consume the old-fashioned medium of audio storytelling? A few reasons:
–Lifestyle. Many listeners choose podcasts, because audio can be consumed in moments where screens don't fit – such as during a commute, while getting ready, even during repetitive work.
–The cultural moment is right. Following the immense success of the "Serial" podcast in 2014, which broke through in American popular culture to true "water cooler talk" status, audiences downloaded the apps and learned how to use them. Now they want to know what to listen to next.
-Podcasts are intimate. When listeners are sitting alone in their car or listening at the gym, they have a one-to-one engagement with the podcast, and they are able to choose the topics most important to them.
Should you make your own podcast or advertise on an existing podcast?
Got a big story to tell? If your customers believe in your brand and identify with it, and if you already have a large social community, you may be in a prime position to launch a new podcast. If you're a startup, you can still make a splash by choosing the right angle. The key is to make your content something your listeners want to hear, rather than just what you want to create.
How can you know what your audience wants? Ask them!
On the other hand, if you're not ready for that level of investment or don't know what story to tell, you may want to consider advertising on podcasts. A smart agency can help you identify which podcasts reach your target audiences and broker attractive sponsorship deals, including pre-recorded spots, host-read commercials and product integration. This is a great way to test how your brand performs in audio, and what parts of your story engage an audience in the podcast medium.
Internal podcasts to build culture
Recently, TRAFFIK was engaged to help create an internal-facing, culture-building podcast for one of our clients. This is another compelling use case of this evolving medium, allowing organizations to speak to their teams in a new way. If you have a large team working remotely, sales teams on the road for many hours, or an office full of people on their headphones, you have an untapped audience just waiting for you to create an engaging internal podcast. Topics could include:
Training
Telling the story of your organization
Vision and mission
Highlighting team members or lines of business
and much more
However you choose to engage, it's clear that podcasts are an important medium to consider for your 2018 content marketing plan and beyond. Want to talk about ideas? Give us a call.
About Us
A collective of innovators, obsessed with delivering results.
Learn More