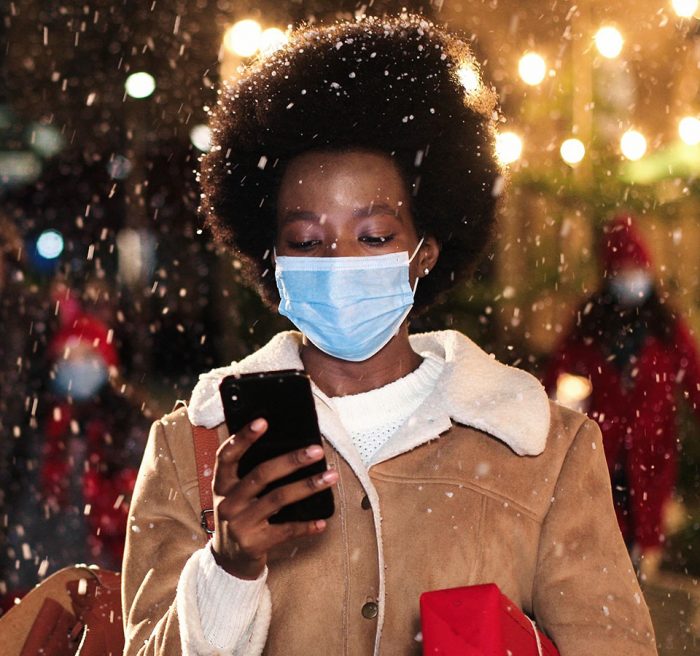 TRAFFIK Pulse: What Marketers Should Focus on this Holiday Season
BY STAFF MEMBER
November 30, 2020
Thanksgiving has passed, the tree is up at Rockefeller Center, and Cyber Monday is upon us. Marketers around the world are watching carefully to see how consumer behavior starts to trend, and how brands may need to pivot. We asked TRAFFIK professionals from throughout the organization what marketers should be focused on as we head into what has traditionally been one of the biggest selling seasons for industries that have been disrupted this year.
---
1. Facilitate Meaningful Experiences
"The most important thing for brands to be thinking about this holiday season is how they help us connect with loved ones during a time when physically connecting has never been harder.
Showing happy traditional family settings for the holidays might be insensitive to the struggles we all face this year, but ignoring the holidays all together isn't the answer either — and would be a huge missed opportunity.
Brands need to show how they and their products will help us get through this holiday season – whether that's helping us unite with our friends and family so we can show them how much we care, or giving ourselves some much needed TLC to overcome all the challenges 2020 has thrown our way."
-Kimberly Gossard, Lead Strategist
---
2. Capitalize on the Current Marketing Landscape
"With lockdowns taking place and social distancing impacting individuals across the nation, marketers have been presented with new challenges in connecting with their target audience. Opportunities within the digital realm have arisen as consistent and reliable tools that offer multiple touch points and reach consumers throughout their journey.
Utilizing a suite of digital marketing tools allows companies to reach their audience on phone, tablet, computer, and television, all in an interconnected and consolidated way."
-Alex Dilbeck, Digital Campaign Manager
---
3. Be Human
"More than ever, brands need to be mindful of what the intent of their messages are. From deep political divisions to a virus that has taken a toll physically, mentally, emotionally and economically on the country, people crave a sense of normalcy and even nostalgia.
Connecting with people in their minds and hearts with hopeful imagery, copy and even music has the ability to bring a true sense of holiday cheer. Additionally, offering tactical solutions for shopping needs is critical as people will still be celebrating the holidays but just in a different way.
Brands providing offers and solutions, being creative and flexible with delivery options and costs, and overall bringing a humanistic and cheerful sense of hope will allow them to not only stand apart but thrive this season."
-Nancy Gwilliam, Executive Director of Account Services
---
4. Tell the Right Story Online
"COVID-19 will set a new precedent in online shopping this season, so brands should definitely think about how they're marketing through digital channels this upcoming holiday season. With social media most likely being the most important platform for engaging with customers, brands should craft messages with a delicate balance between empathy, emotion, and discounts."
-Andrea Millar, Senior Copywriter
---
5. Encourage Hope, Online and Off
"Brands should breathe certainty and provide an upbeat outlook that better things are ahead during this holiday season. Even though the pandemic will leave some permanent scars, we'll come out of this stronger and more united because we thrive on challenges.
To help alleviate the holiday hustle and bustle, servicing customers should be the number one priority for brands — whether it's online or in-store."
-Aaron Doan, Web Developer
---
6. Meet Evolving Customer Expectations
"Most people are still as excited about the holiday season as they were in previous years, though the pandemic continues to leave its mark. As more customers take advantage of ecommerce and BOPIS (Buy Online, Pickup In-Store) than ever before, brands need to have new strategies in place to ensure they are going above and beyond in delivering a safe, positive customer experience and cheering customers up – something the majority of customers want most from brands this year.
The customer experience needs to show how brands are reliable, understanding, and anticipatory of customer needs, while acknowledging customers' desire for belonging and connection in these uncertain times."
-Sonja Plavsic, Associate Strategist
About Us
A collective of innovators, obsessed with delivering results.
Learn More