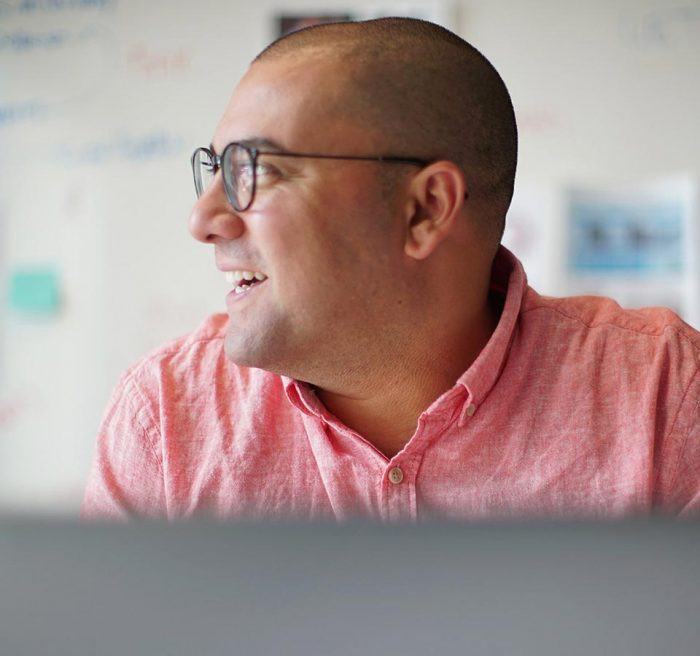 How Human-Centered Marketing Will Transform Your Business
BY STAFF MEMBER
October 30, 2019
You may have heard of human-centered design—a rapidly spreading philosophy that puts customer experience at the heart of product design. While product and marketing have traditionally been separated, human-centered design has a few ideas to offer marketing and advertising as well.
After all, marketing audiences and product audiences are the same people – and the rise of human-centered product design has led consumers to expect highly personalized and relatable encounters from the brands they interact with, leaving traditional marketing approaches behind. Below, we look at 4 ways we apply what we at TRAFFIK call "human-centered marketing" to our work.
1. Learn about your customers. Then, learn more.
In the old world of marketing, basic demographics were enough. "Targeting" was about as deep as it got. But to succeed in the new economy, brands need to know their customers like they know their best friends.
Meet customers face to face.
Spend a day with them.
Shadow a customer service call line for a day.
Secret-shop your brand, and your competitors.
Survey your customers, and then survey them with deeper questions inspired by the results of the first survey.
Until you truly understand what motivates long-term purchasing and loyalty decisions for your customers, you'll always be at risk of losing them to someone who really listens, forcing you to build reactive marketing plans rather than driving long-term growth.
2. Build and nurture a diverse team.
At TRAFFIK, we believe in the power of diverse teams to see what homogenous teams don't. Building a team of diverse ages, ethnicities, nationalities, economic backgrounds and languages allows you to get multiple perspectives on your marketing opportunities, and ensures your ideas don't emerge from an echo chamber of sameness.
Your customers are diverse, and your team needs to be diverse to speak effectively to them. As of October 2019, our team is 46% female, comes from 5 continents, and includes experience that spans decades.
But building a diverse team is not just about hiring. Companies need to do the "culture work" necessary to ensure diverse ideas are actually heard, and newer team members don't just take on the ideas of the older team.
3. Test your strategies to see if they work with real people.
The digital transformation of business gives us the opportunity to test hypotheses, strategies and messaging with audiences in real time. Focus groups and surveys play an important role in human-centered marketing, but can only take you so far. Until you've gotten real, unpaid, unbiased feedback – in the form of earned attention to your message by a real-world audience – you never know whether your communication is actually effective or not.
At TRAFFIK, we take advantage of new digital tools that allow us to intelligently test marketing themes and strategies with small audience segments, learn from those tests, and direct the next phase of action.
4. Have a long-term vision and goal.
Shifting to a human-centered focus is not done in a bootcamp, or a lunch and learn, or a 30-day trial. It requires patient, careful planning, to ensure there is space and time to learn from your audience, get diverse perspectives on your problem, and test the solutions in the real world.
Let your vision for greater brand loyalty from your customers drive a long-term focus on building marketing experiences that resonate with them.
About Us
A collective of innovators, obsessed with delivering results.
Learn More