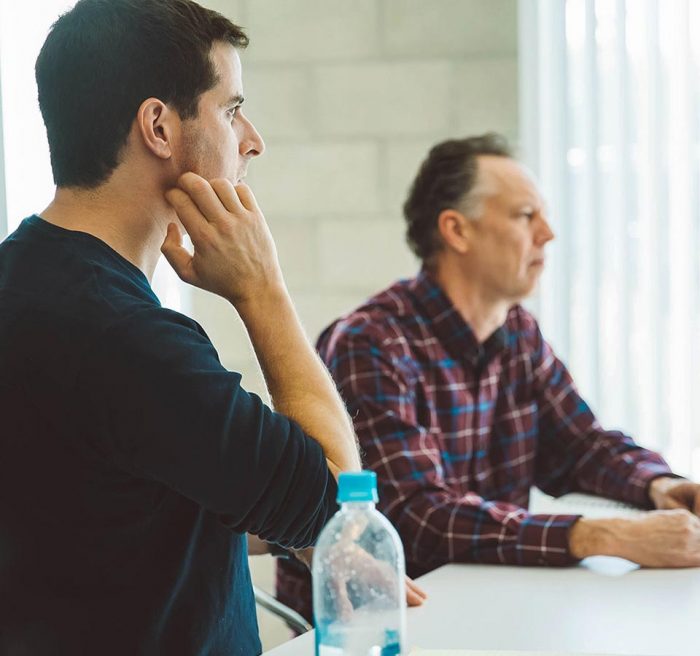 Comparing Different Marketing Specialties
BY STAFF MEMBER
May 17, 2017
Whenever you're marketing or promoting any product, the primary focus is always centered on the Marketing Mix and the 4Ps: Product, Price, Place and Promotion. While all agencies follow these principles, to lump them all together would be absurd. No two agencies are alike and we explain why.
Marketing Agencies:
Marketing agencies focus on the overall picture of how each piece in the Marketing Mix fit together. They develop and implement marketing strategies for their clients in order to move a product or service from conception to the consumer, ultimately gaining more consumers for the client and enhancing their profits.

Strengths: Branding, market research, strategy and product development.
Weaknesses: Promoting the product or service and creating targeted ads (traditional and digital).
Advertising Agencies:
Advertising agencies concentrate on individual elements of the Marketing Mix to promote and drive user demand. Advertising agencies know exactly who their target audiences are, where they're located and what motivates their consumption behavior. By knowing all these factors, advertising agencies are able to use both data analytics and psychology to communicate messages that engage and persuade their audience to purchase a product.
Strengths: Analyzing data, solving problems for clients, creating targeted ads, developing catchy taglines and generating ROI.
Weaknesses: Branding, rebuilding brand reputations, using "pull" rather than "push" marketing to engage consumers.
Public Relations (PR) Agencies:
PR agencies tend to focus on one aspect of the Marketing Mix, Promotion, notably their clients' images. They're responsible for creating awareness and making their clients appear successful, trustworthy and important. They're the gate keepers of their clients' reputations and ensure the viability of brands.
Strengths: Protecting, enhancing and building client reputations.
Weaknesses: Driving sales on a product or service, branding and creating catchy and targeted ads.
Digital Marketing Agencies:
Digital marketing agencies focus primarily on two aspects of the Marketing Mix, Promotion and Placement of a product or service. They do this solely through digital communication (i.e. email campaigns, blogs, social media, podcasts and videos). They also evaluate website traffic and determine the best online platforms to use to communicate with consumers.
Strengths: Increasing online presence, performing market research and integrating online profiles and platforms.
Weaknesses: Branding, creating traditional ads (i.e. TV, billboard, magazine and radio ads).
Full-Service Agencies:
Full-service agencies, like TRAFFIK, are one-stop-shops for everything a brand needs in marketing and advertising. They focus on both the overall picture and how each aspect of the Marketing Mix fit together, as well as on each individual aspect. By managing all components of marketing and advertising, full-service agencies produce continuity throughout a brand's marketing efforts.
As a full-service agency, we have the capability to market and advertise your brand in a truly integrative way through both traditional and digital spaces. We not only help you create greater brand awareness and attract new customers but also increase ROI and, most importantly, your bottom line.
Partner with TRAFFIK. Call us at 877.769.1921 or click here to contact us.
About Us
A collective of innovators, obsessed with delivering results.
Learn More