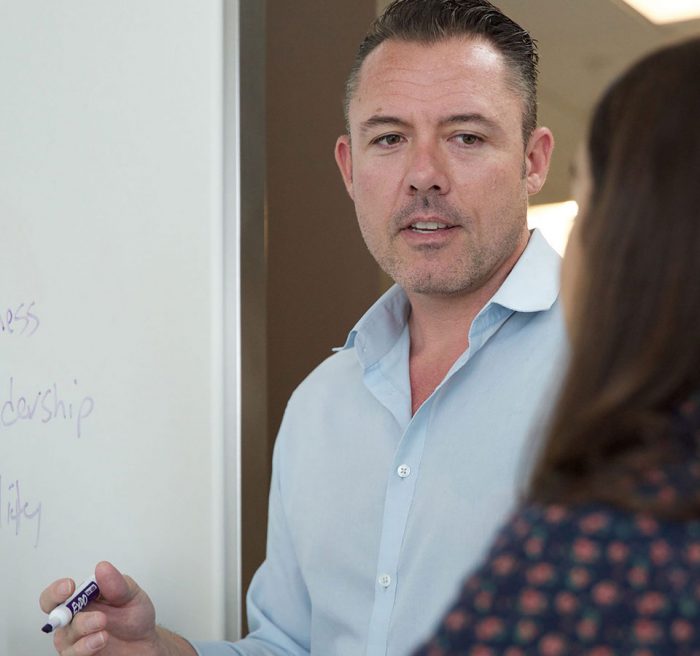 How Brands Gain from an Outside Perspective
BY STAFF MEMBER
February 16, 2018
At first glance, it might seem like there are several good reasons to keep your marketing duties in-house. First, keeping creative under your roof means your team will be connected to your company mission, values and culture. Second, when your entire marketing team is dedicated to your company, 100% of their creative energy will be devoted to working on projects for your organization. Third, your in-house creative team will have a deep understanding of your company, your products, your services and your strategic vision for the future.
Some might think the reasons above would be enough to generate excellent creative that keeps your brand front and center in the marketplace, drives sales up and has shareholders doing backflips. The reality isn't always that rosy, and you don't have to look much further than Pepsi's in-house commercial project with Kendall Jenner last year to have you scratching your head—wondering why you'd ever choose the in-house approach over the ad agency model.
According to Adweek, "There is one major consideration about the in-house model, and that is a loss of perspective. The best agencies provide a vital role to their clients by representing the consumer's needs. They remind a brand how to stay in touch with them, that some corporate cultures can become their own worst enemy in staying relevant. Someone at Pepsi forgot this. Someone let the holy grail of in-house efficiency blind them to what's actually happening just outside their walls."
Here are a few of the top reasons working with an ad agency can be a better option than keeping it all in the family.
1. Fresh Perspectives
The right agency can bring an infusion of perspective and fresh thinking. They might work with other companies in your industry, which gives them a sense of what is being done creatively, what's been done before, and what ideas and tactics are new and exciting to audiences.
2. Experience Matters
Not all brands have the budget to staff their internal creative teams with top tier, highly seasoned advertising professionals. Working with an ad agency can usually mean getting access to experienced senior level talent, and you don't have to pay the premium that comes along with hiring them on as full-time staff.
3. The Skills You Need
Many brands have a limited marketing budget, so you may have to be picky about the disciplines you decide to build your team around. You could look for talent who are willing to wear multiple hats, but there is a reason why "jack of all trades, master of none" is such a popular expression. When you work with an agency, you're tapping into a full roster of talent that spans the entire spectrum of creative and strategy, with on-demand access depending on your needs.
4. Flexibility is Everything
Economic downturns are an inevitable part of life, but they can feel even more dramatic when you realize you might need to lay off your in-house creative team. To avoid the pitfalls that happen in the economy, join forces with a full-service agency, so that you can scale up during boom times and scale down at other times if needed.
If you're thinking about making the jump from in-house to agency, remember the key benefits of leaving the nest: fresh perspectives from an experienced team who has the skills you need to tell your brand story—and the flexibility that only comes from working with an agency partner.
About Us
A collective of innovators, obsessed with delivering results.
Learn More