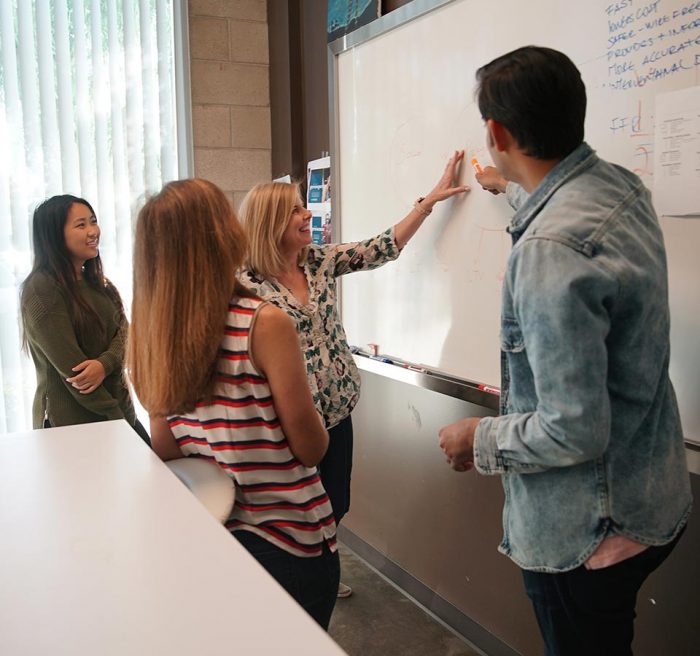 Four Strategies to Keep Growing When You're Already #1
BY STAFF MEMBER
November 2, 2019
In many ways, advertising and marketing is about driving growth. Gaining new customers is usually at the top of any company's strategic goals.
In recent years, TRAFFIK has been approached by many clients who are already #1 in their space, boasting market share percentages that could seem, to some, hard to beat.
TRAFFIK Senior Strategist Ruchi Lamba shares, "We've worked with clients who have market percentages upward of 80%. Of course for these clients, retaining customers is a top priority. But we don't stop there. The strategic question is, how do you continue to grow when you're already #1? This is the challenge which faces brands like Apple and Starbucks every day. According to McKinsey research, 80% of executives think their current business model is at risk of being disrupted—and Disney CEO Bob Iger, who knows something about being #1, says: 'The riskiest thing we can do is just maintain the status quo.' We don't believe our clients have to settle for the status quo. We're here to help them continue to grow."
Here are four of the strategies we've developed to help our clients grow beyond being #1.
1. "Stress test" and perfect your USP
If you're #1, you probably have a strong, tried-and-true Unique Selling Proposition. There's a reason you have all of those customers after all. But markets don't stay in stasis. Your competition are hungry. They also know your USP, and they are testing different strategies every day to find the weak spot in your armor that will let them gain ground.
We work with our clients to evaluate what you've been saying, what's changed in the marketplace, and how to update your proposition for the current moment. As #1, you likely have additional benefits your competition doesn't, and your customers need to be made aware of that. TRAFFIK Creative Director Jeremy Troutt says "We helped one health company identify that, while their competition was focused on undercutting them on price, they actually offered more opportunities for their customers to SAVE money. Bringing that message into the marketplace neutralized the opposing communication."
The way we find these winning angles is by thinking like the competition:
How are they going to challenge you?
What seeming weakness are they looking to exploit?
2. Speak first, and speak more frequently
TRAFFIK's CEO Anthony Trimino shares, "If you're #1, you've got to act like it. If you don't, someone hungrier will step in and control your narrative. Then you're on the defense, and there's no reason for you to get into that position."
With more resources to bring to market, one successful strategy we've deployed is to launch messaging in market well before a product launch, and to increase frequency. This "blitzkrieg" approach reminds your audience why you're #1, and does so at times when nobody else is in market yet. Growth strategies can even include deploying campaigns around the timing of a competitor's product launch – undercutting their ability to own the narrative.
3. Strategically test new media to reach new audiences
If growth has plateaued, it could be because your media mix is not reaching the whole market. Perhaps an emphasis on digital is missing tech laggards, or the lists you've been purchasing haven't been exhaustive. Our strategy teams sit down to analyze where our clients are speaking, what's working, and where any additional opportunities may be.
We've been able help clients push growth forward by adding experimental media, guerilla tactics, and leverage local publications that aren't always reached by larger marketing plans. TRAFFIK Account Supervisor Lauren Stupin notes, "we've moved the needle for clients with neighborhood-by-neighborhood targeting that takes language and culture into account, building stronger bonds with those audiences than a one-size fits-all approach will. This can require more resources, but our team have proven success and efficiencies in this area, and the new customers acquired through these methods help make the case for funding."
4. Win back past customers
If you're looking at 80+% of the market and wondering how you can grow further, there's one audience who are ripe for a conversation—past customers who have left your company. Lamba says, "They've already chosen you once, which means they see the value in your company and its products. Why did they leave? In our experience, many may regret leaving, and a reach-out is all that is needed to get some of them back in the fold." Minimal campaigns leveraging existing lists, targeted with email and social campaigns have produced big wins—and should be a part of any successful ongoing growth strategy.
If you're not #1 yet, these principles can still apply. We use these strategies—and more—for our clients from startup, to challenger, to market leader. Being #1 means you have more to defend—and if you're not our client, we're probably out there helping your competitors look for ways to take over the #1 spot.
About Us
A collective of innovators, obsessed with delivering results.
Learn More