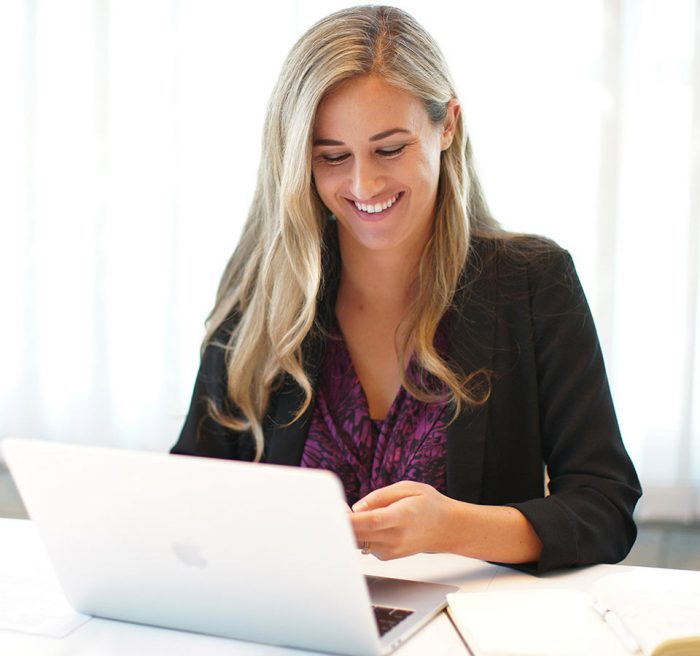 How Marketing Can Create Genuine Trust that Drives Consumer Behavior
BY STAFF MEMBER
May 21, 2019
Trust is a key driver of customer decisions. When someone encounters your company's marketing and advertising, they quickly form a conclusion about whether they can trust your brand. Despite knowing this, many brands seem to do everything they can to break and lose their customers' trust. To avoid falling into that trap, let's take a look at 5 powerful moves that signal to your audience that they can, and should, trust your brand.
1. Be clear.
We've all had the experience of talking to someone who is lying to us: details are unclear, information is missing, there are unusual changes in tone, and often an aggressive push to act. We all instinctively recognize this behavior in person-to-person communication. But then many companies, through a lack of strategic alignment, speak this way and signal to their audiences, "run far away from this company!"
Having an unclear offer, leaving out critical facts, and overloading the audience with unnecessary information all undermine your goal of creating trust. Work with key stakeholders to agree on a core value proposition, then align all your divisions and partners to communicate it clearly and consistently in one voice.
2. Listen to your audience, and show them you're listening.
Nothing lets your customers know they can write you off better than ignoring them. People buy from brands that use familiar language and share their values, and Gartner states that "failure to respond to customers on social media" can increase churn by 15 percent.
Listen to your audience. Research them. Measure the responses to your efforts and learn from them. Talk to your audience in person. Get to know them on a human level. Personalize your communications. But don't just do this silently and invisibly. Find ways to communicate back that you heard them – whether by responding on social media or featuring testimonials and customer reviews.
Otherwise, you're telling your customers "We don't care about you, and you don't need to care about us either."
3. Share your certifications
Trust is sometimes not only about you and your customers. Validation by third-party authorities confirm that customers can trust you. One study by Sirkin Research showed that 87 percent of consumers find advertising and marketing materials more trustworthy when they contain trust marks such as certifications, licenses, and other third-party validation. TRAFFIK Account Supervisor Lauren Stupin states that "We've seen response rates change – on the same landing page or form – just by adding logos and insignia that show independent third-party validation of a brand's claims."
4. Don't ignore the elephant in the room.
Is there some "bad news" out there about your brand, whether true or not? Is your industry in trouble? You must address it. It's the first thing in your customers' minds, and will be like a siren going off the entire time they are reading your message. TRAFFIK's CEO Anthony Trimino shares, "Major brands like Firestone Tires and Starbucks have had to deal with product failures and PR issues, and your company may have to as well. We've had companies come to us with a looming PR disaster, and we've been proud to partner with them in crafting successful messaging and positioning that turns around difficult situations."
5. Do what your brand promises.
This is the most critical step in keeping your customers' trust. If you promise simplicity, make sure your app is simple to use and bug-free. If you promise human connection, have a person answer the phone when they call. Broken brand promises lead to bitter ex-customers. Companies need to ensure their product and service deliver on their promise, which in turn will grow word of mouth and keep customers coming back. In a social-media-fueled age, there are many places where customers can make their satisfaction – or dissatisfaction – heard.
Creating and nurturing trust with your customers is crucial for your company's success. At TRAFFIK, we practice radical empathy with audiences – our work begins with identifying exactly who we are talking to and what motivates them to take the first step toward becoming your customer.
About Us
A collective of innovators, obsessed with delivering results.
Learn More