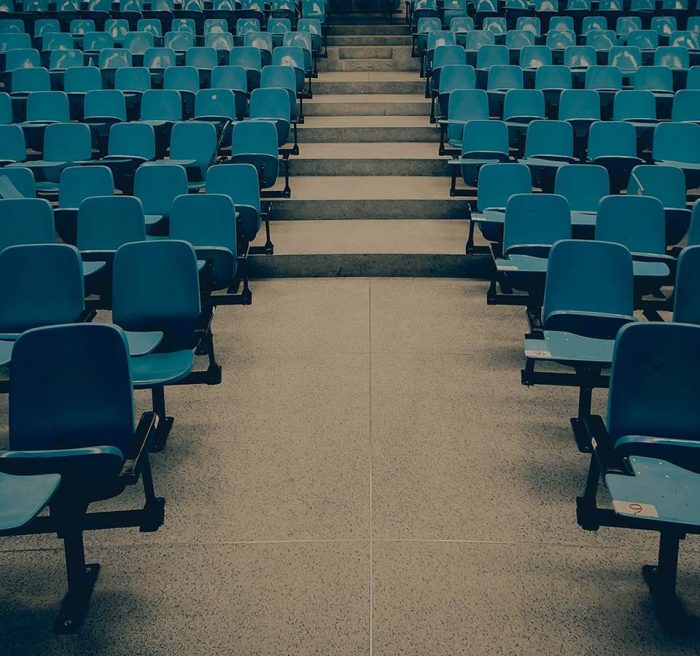 5 Ways Traditional Universities Can Compete Against Online Schools
BY STAFF MEMBER
April 11, 2015
As online-only degree programs become increasingly common, traditional brick-and-mortar universities face a growing challenge. How do you compete with smaller, more agile online schools like the University of Phoenix, with their seemingly unlimited marketing budgets?
Obviously, it will be difficult to outspend them without cutting back on some of the luxuries your school has grown accustomed to—like professors. So the answer is to be smarter about how you position your messaging. No, you're not the "fast, easy way" to earn a degree, but what advantages can you leverage to suggest to prospects that a traditional university is the way to go?
Here are five key differentiators that we haven't seen a lot of universities take advantage of. How might they apply to your school's marketing efforts?
1. Reputation
Whether it's fair or not, there is a certain stigma attached to the online degree versus one earned at a brick-and-mortar institution. For now at least, a traditional degree carries more weight with potential employers than its online counterpart. Some are suggesting that this gap might be closing, though, so now is the time to press this advantage.
2. Strength of Brand
What a traditional university sometimes lacks in marketing budget, it often makes up for in brand recognition. Traditional university brands are everywhere, from sweatshirts and baseball caps to keychains and coffee mugs. Your brand may already be at work in your prospects' minds—now how will you convert them?
3. Networking Opportunities
From the classroom to the student union to the departmental buildings, brick-and-mortars are fertile grounds for creating the types of connections that can carry a student through his or her career—or at least help them launch one. Online schools can't provide the same intimate level of interaction or collaboration.
4. Campus Experience
This one may seem obvious, but why not leverage the actual "college experience," which can only be at a true campus? Campus life is a major part of the traditional university experience—it's the tactile, social and emotional part of pursuing a higher education. Exploit it!
5. Accountability
Like anyone, students often need a certain amount of external pressure to give them the motivation to succeed. A traditional university provides this built-in sense of accountability—the feeling that they are responsible for showing up to class and participate. A message that your brick-and-mortar provides the structure they need to max out their potential could have major resonance.
Of course, these are just general ideas that cover some of the high-level benefits of the traditional university offering versus online schools. To really make your marketing efforts pop, you'll need to hone in on what specifically differentiates your institution from your online competitors. To do that, you need a partner with experience in the educational sector that understands how to identify and position your unique strengths. Give us a call and let's see what else we can come up with.
About Us
A collective of innovators, obsessed with delivering results.
Learn More