OVERVIEW
For more than 3 years, TRAFFIK has worked with Blue Cross & Blue Shield of Rhode Island on their Medicare Age-In, Medicare AEP, Group Medicare and Individual OEP campaigns.
Over that time, our partnership has driven lead generation, improved member retention and captured the attention of the market.
SERVICES
Branding
Broker Tools
Digital Services
Market Research
PR
Print
Reporting and Tracking
Strategy
Television
Driving Engagement, Online and IRL
TRAFFIK has developed unified messaging for multiple integrated campaigns across all touchpoints—including television, print, search, social, direct mail and broker tools.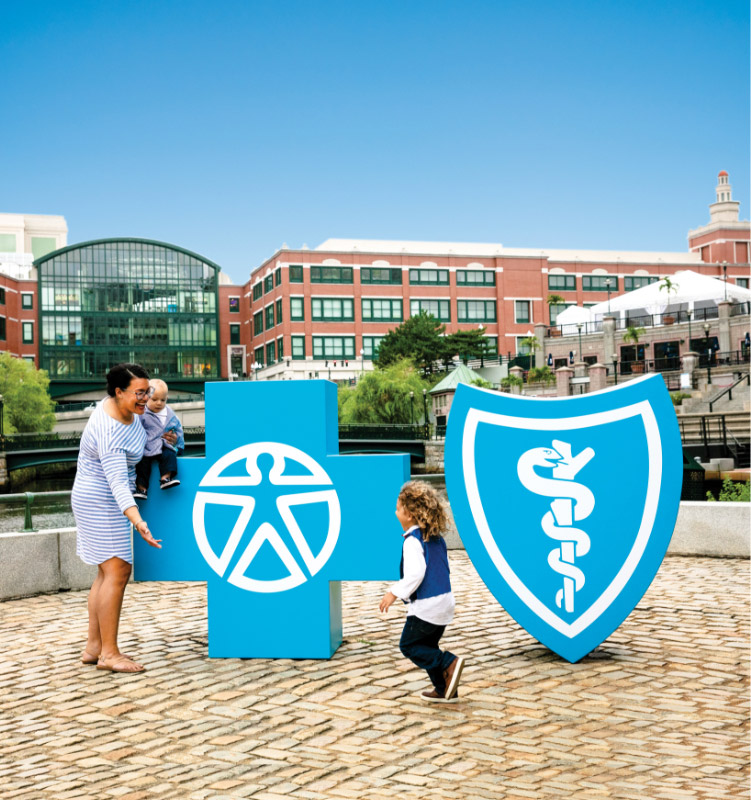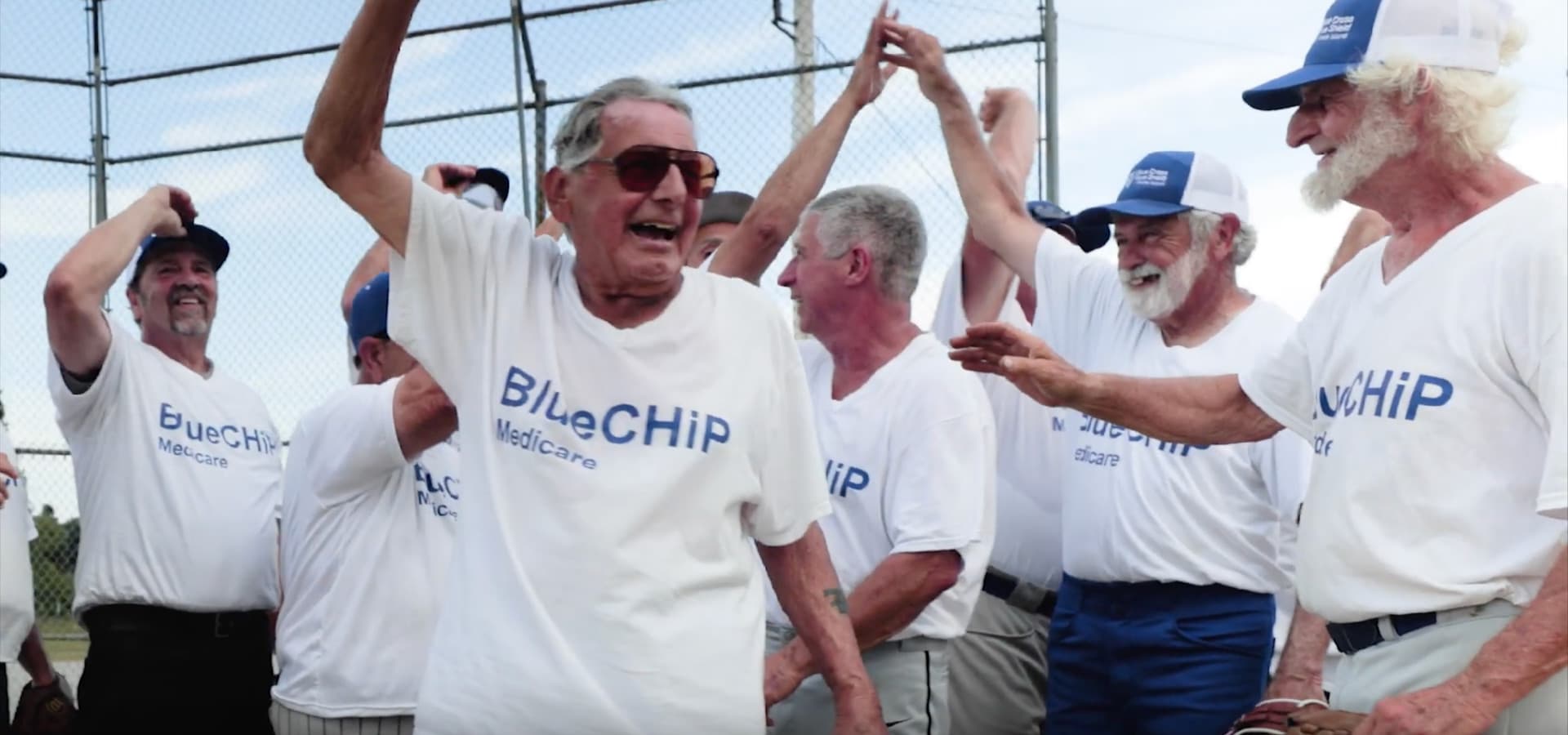 A WHOLE LOT OF GROWTH
Our rigorous tracking and reporting provide rich insights that have driven our tactics for successfully meeting year-over-year growth goals.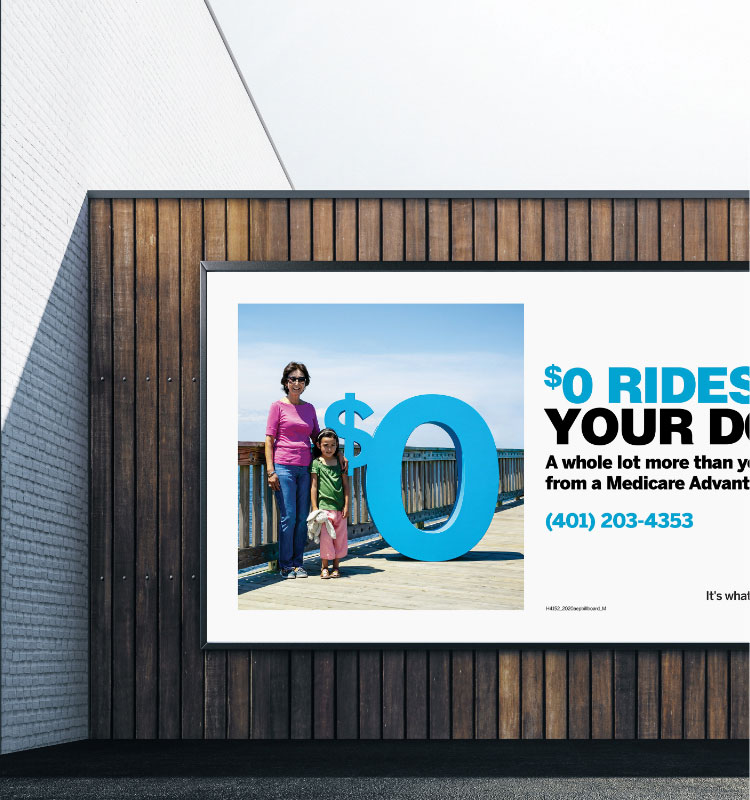 Our most recent campaign highlighted the robust features of plan offerings in inventive ways, like placing large, handcrafted zeros in recognizable Rhode Island locations to call attention to available $0 benefits for members.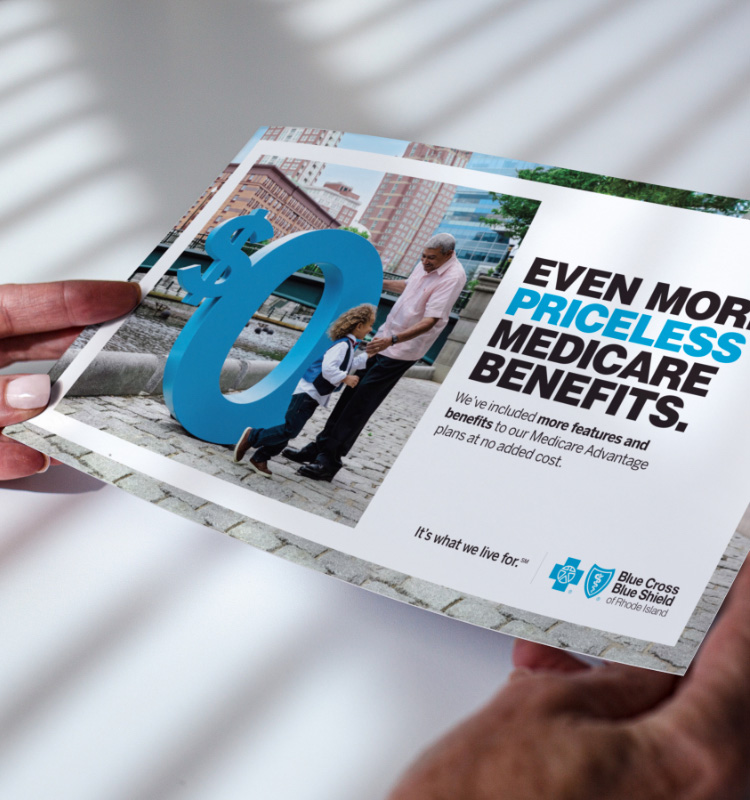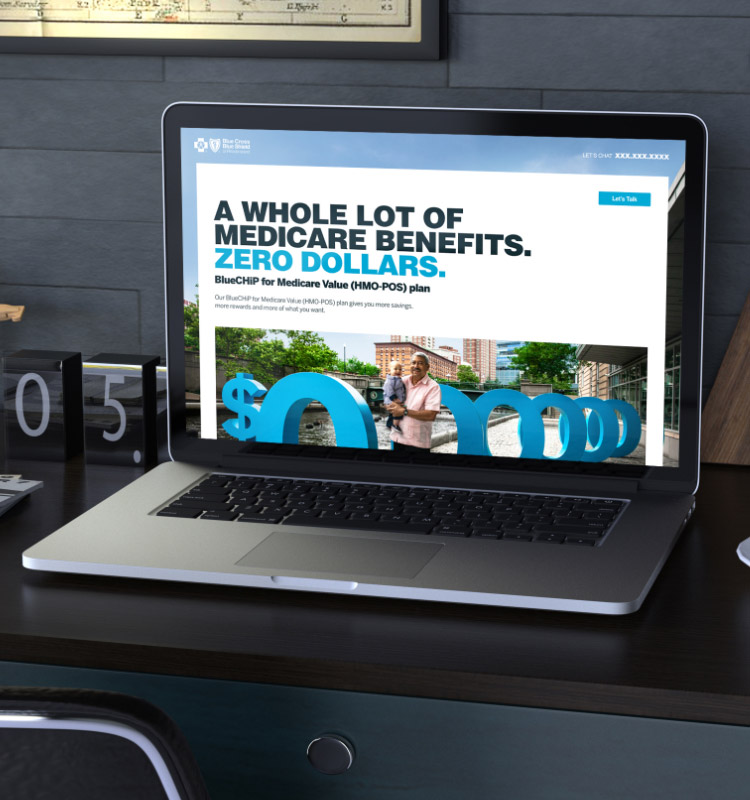 Results—It's What We Live For
Our 3-year partnership has driven a digital transformation in Medicare lead generation and member retention for BCBSRI, resulting in an 87% increase in sales meeting attendance, 98.6% customer retention and a 33.7x ROI.